Upper Eyelid Surgery
If the eyes are the windows to the soul then the eyelids are the window treatments. Excess skin, protrusion of fat and dark circles are the tell tale signs of aging. Most patients seeking eyelid surgery complain of looking tired all the time despite adequate rest. Eyelid rejuvenation can involve surgery of the upper and/or lower eyelids. Sagging skin and bulging fat is removed through well-hidden incisions and patient satisfaction is extremely high.
Upper eyelid surgery can be safely and simply performed in the office under local anesthesia. Excess skin weighing down the lids are removed while you rest comfortably. The procedure is painless and takes approximately 1 hour. Stitches placed are mix of some which dissolve and some which are removed 1 week later. Scars are well hidden and often imperceptible.
Most patients do not require pain medication and often just use ice and eye drops. We counsel all of our patients that they will be bruised and swollen for up to 7-10 days. Nothing that a good pair of sunglasses couldn't hide.
Upper Eyelid Before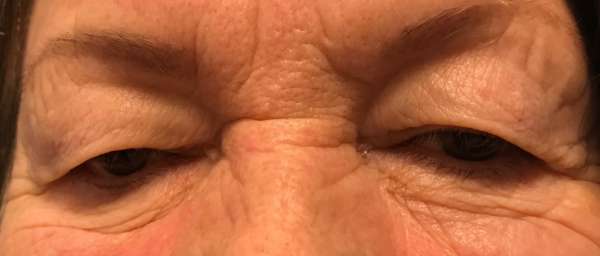 Upper Eyelid After

Upper Eyelid Before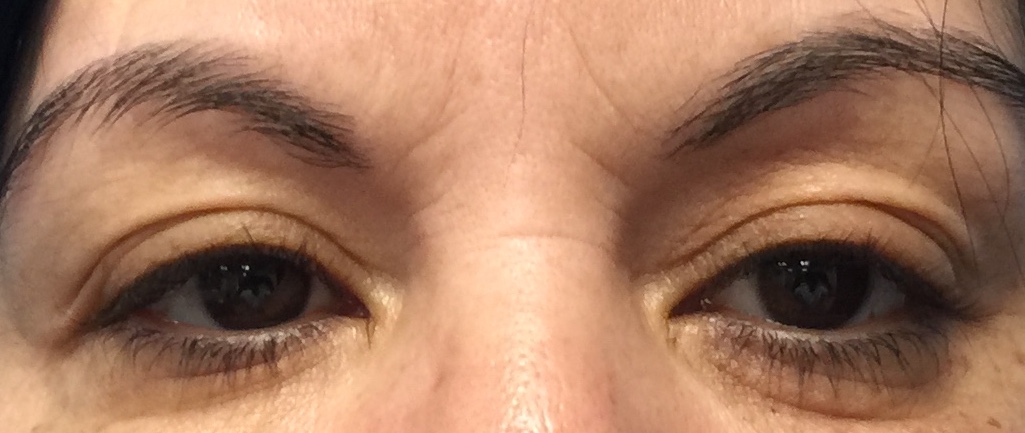 Upper Eyelid After