Part of what makes us human is our ability to express ourselves through our personal identities. For some people, their physical appearance doesn't match how they view themselves–creating a sense of detachment from their personal identity. This type of physical disconnect is prominent within the transgender community, and extends to any person that feels uncomfortable with the way they look.
However, there are ways to change this if one desires. Facial feminization surgery is a combination of reconstructive and aesthetic surgical procedures that reshape traditionally masculine-identifying features into more feminine appearances. Ranging from Forehead reshaping to creating scuplted angular neck lines, facial feminization surgeries help empower our patients with self confidence that comes from feeling at home in your own skin.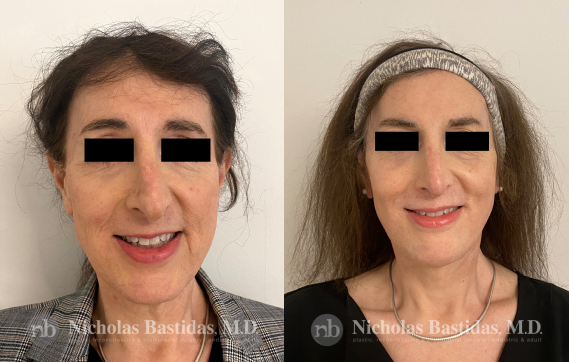 Types of facial feminization surgeries include: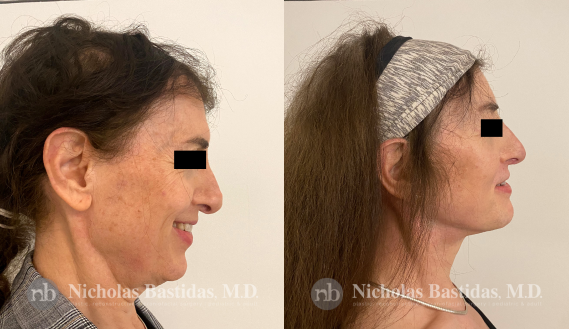 Adam's Apple Reduction (Tracheal Shave)
Brow Lift (Browplasty)
Cheek Enhancement (Augmentation & Reduction)
Chin Recontouring (Genioplasty)
Feminizing Earlobe Reduction
Forehead Reduction and Contouring Surgery
Hairline Lowering Surgery
Jaw Contouring (Reshaping or Tapering)
Lip Lift and Lip Filling
Rhinoplasty (Nasal Surgery)
WHAT YOU SHOULD LOOK FOR IN A FACIAL FEMINIZATION PLASTIC SURGEON?
CRANIOFACIAL TRAINING
Because facial feminization surgery requires extensive care and handling of the soft tissues and the underyling bony foundation of the face, the most successful surgeons that specialize in this type of reconstructive surgery have vast experience with craniofacial training. This type of training focuses on issues with the head, skull, face and neck–some of the most tender and delicate areas on the body. Dr. Nicholas Bastidas is a board certified plastic surgeon who is fellowship trained in craniofacial surgery. He is the also the director of the advanced facial trauma and reconstruction program at North Shore, Manhasset. Dr. Bastidas has been performing transgender surgery since early in his residency training and can deliver refined facial feminization results that look natural.
STUDY OF FEMININE GENDER EXPRESSION AND AESTHETIC
For a majority of facial feminization surgeons, the most common procedure is correcting previous facial gender confirmations. While many people know the technical boundaries for facial feminization surgery, there are a variety of subtle qualities that help achieve an overall softer appearance. This stems from a deep understanding of feminine facial structures across time and history, as related to gender expression and aesthetic proportions. Before having a facial feminization surgery (FFS) , we recommend consulting with a plastic surgeon, like Dr. Nicholas Bastidas, that has studied the science and structural proportions behind traditional "male" and "female" faces–while displaying an exceptional understanding of subtle, aesthetically pleasing feminine qualities.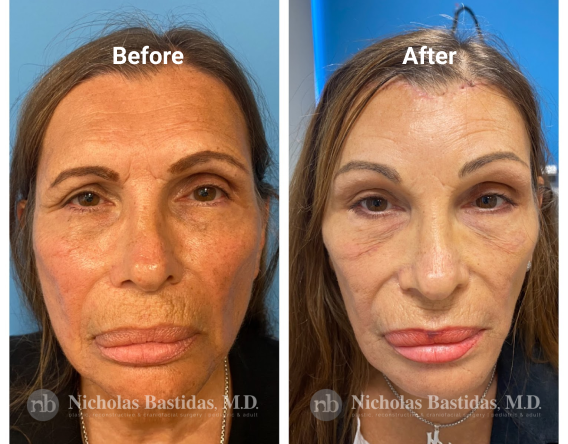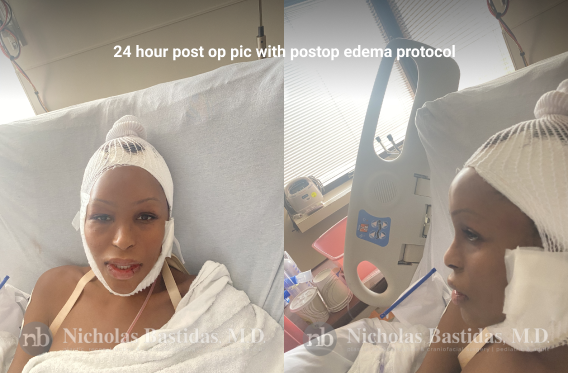 WHAT IS THE RECOMMENDED PROCESS FOR FACIAL FEMINIZATION SURGERY?
Facial feminization surgery can occur in multiple phases, although we recommend completing the majority of the procedures in a single stage. Single-stage procedures are the most cost efficient and time efficient, and allow you to achieve your desired results sooner. However, if that is not ideal, facial feminization surgery can be performed in smaller sections. These multi-phase procedures are broken into "upper face" and "lower face" phases, with each phase encompassing a group of smaller surgical procedures closely related to one another–allowing more flexibility for your process and schedule.
90 Days post FFS
Before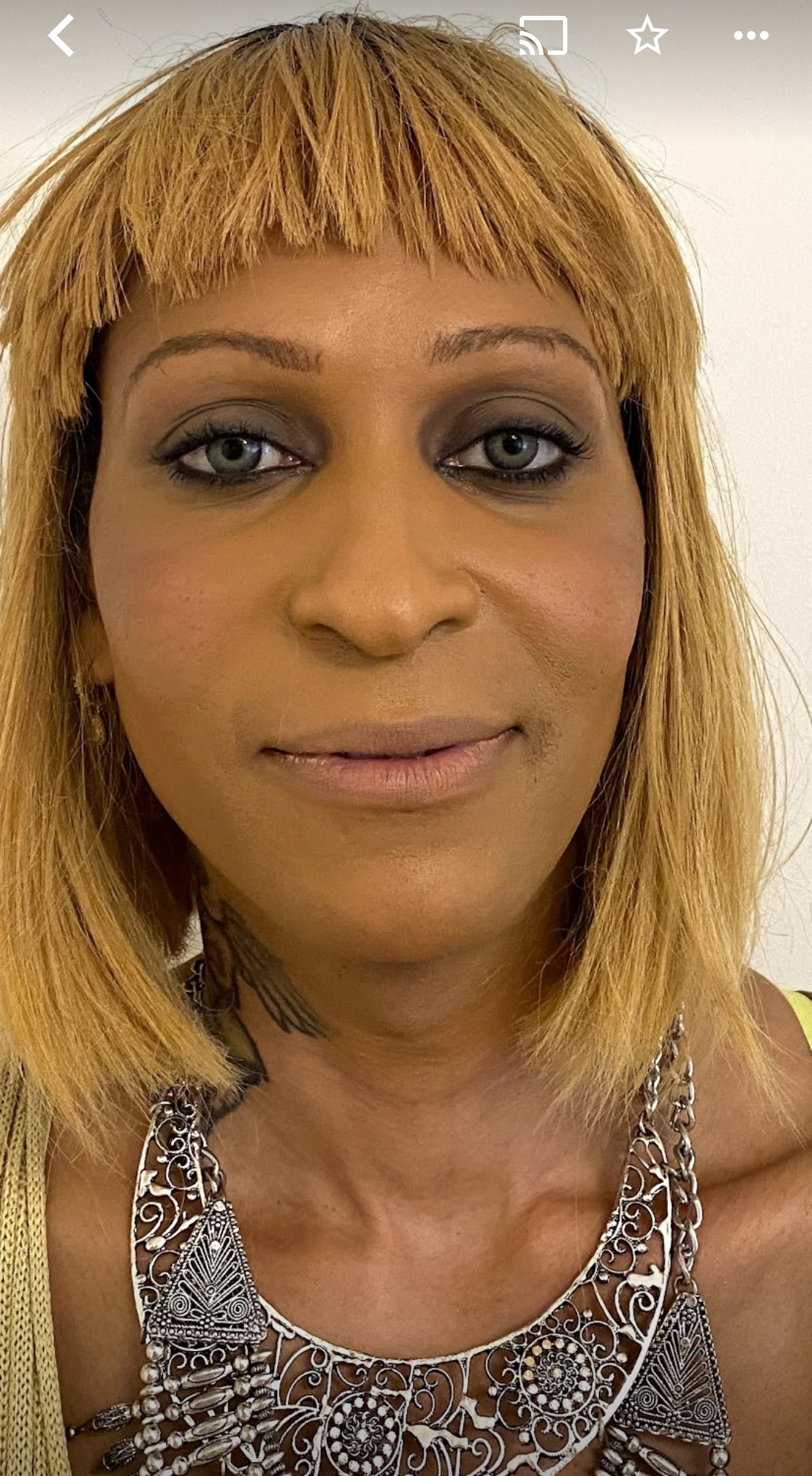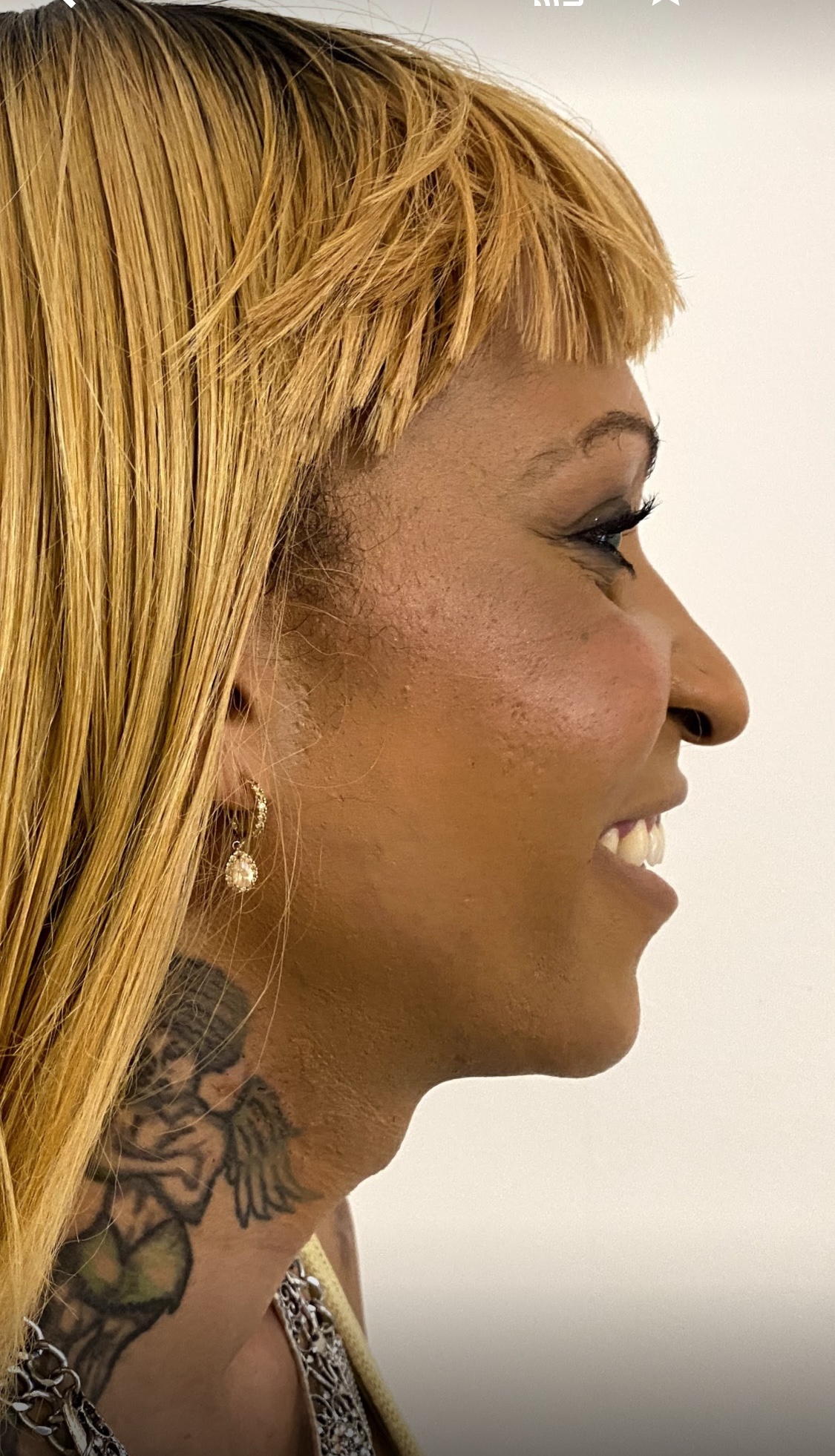 After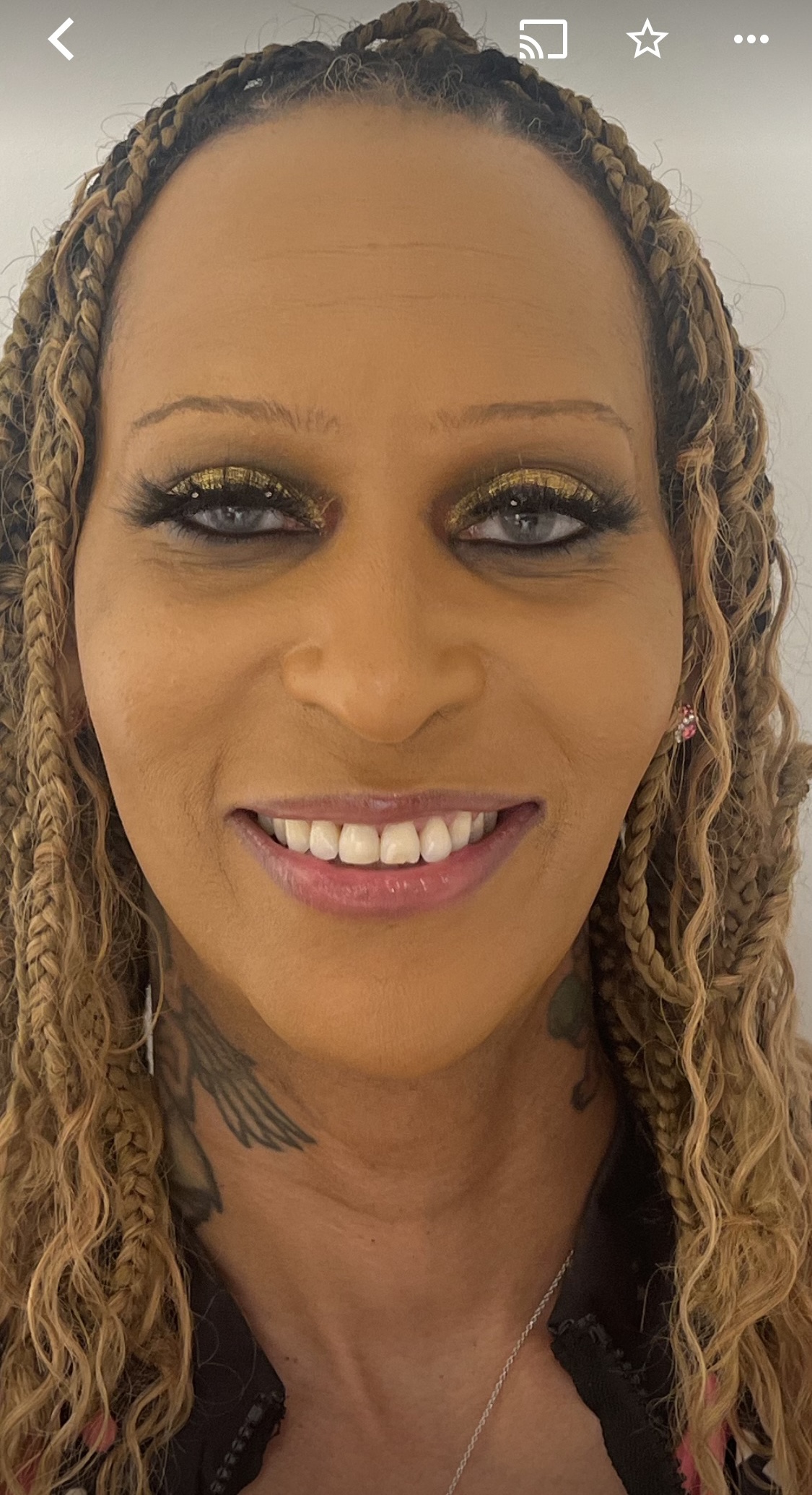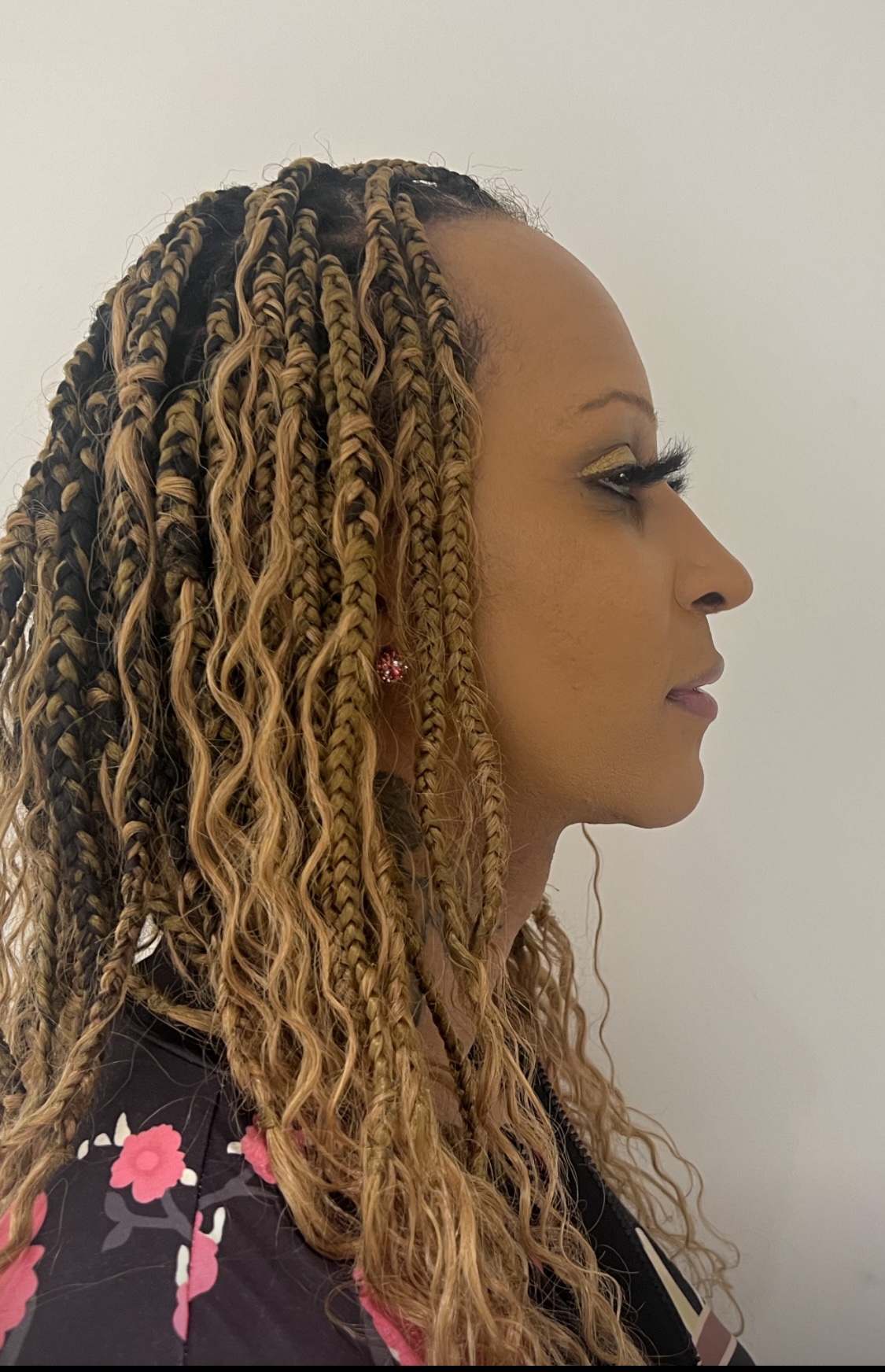 Hairline Advancement
Type 3 Forehead Reduction
Rhinoplasty
Lip Augmentation
Chin Reduction
Jaw Reduction
Tracheal Shave
Before and After FFS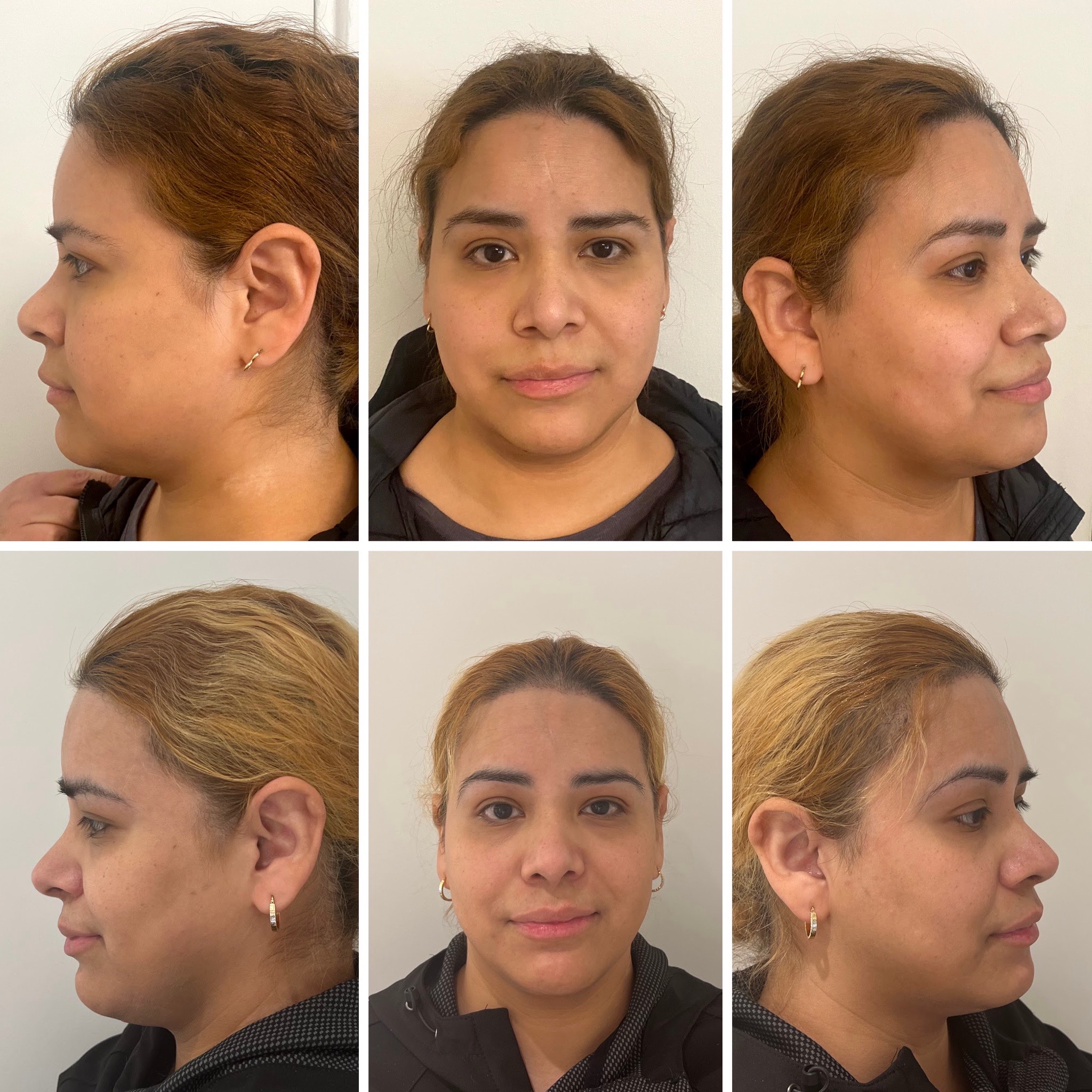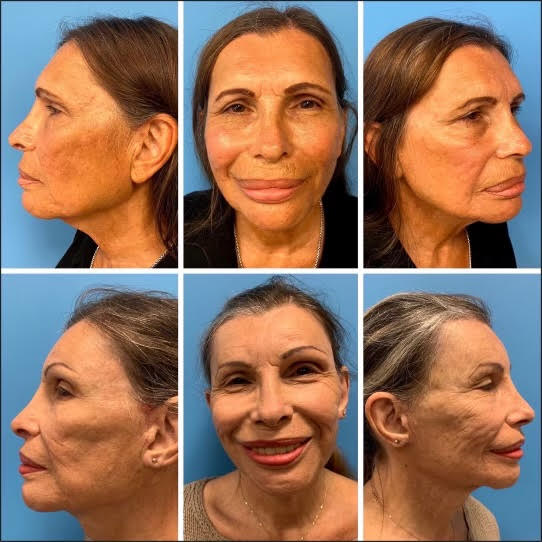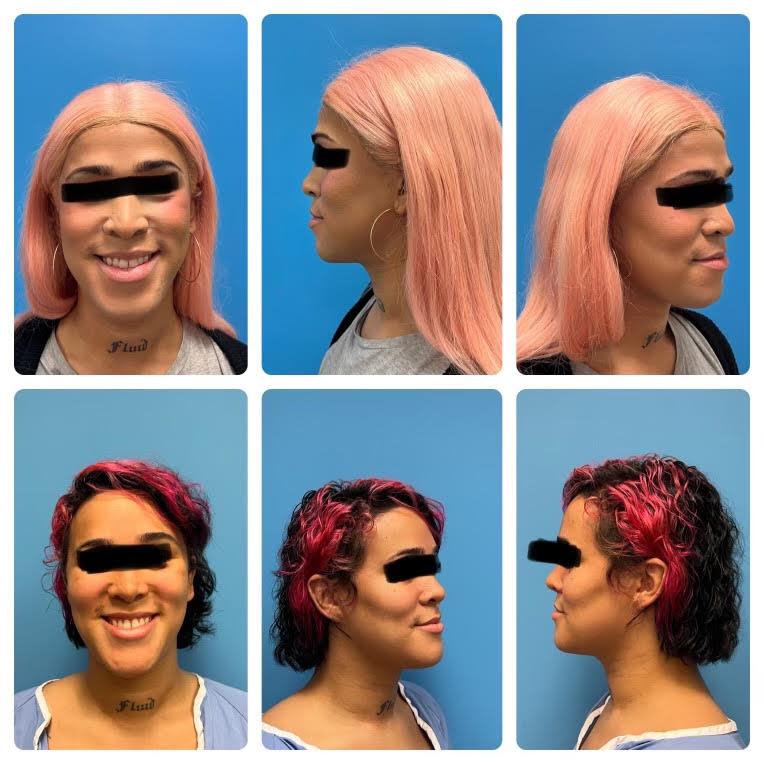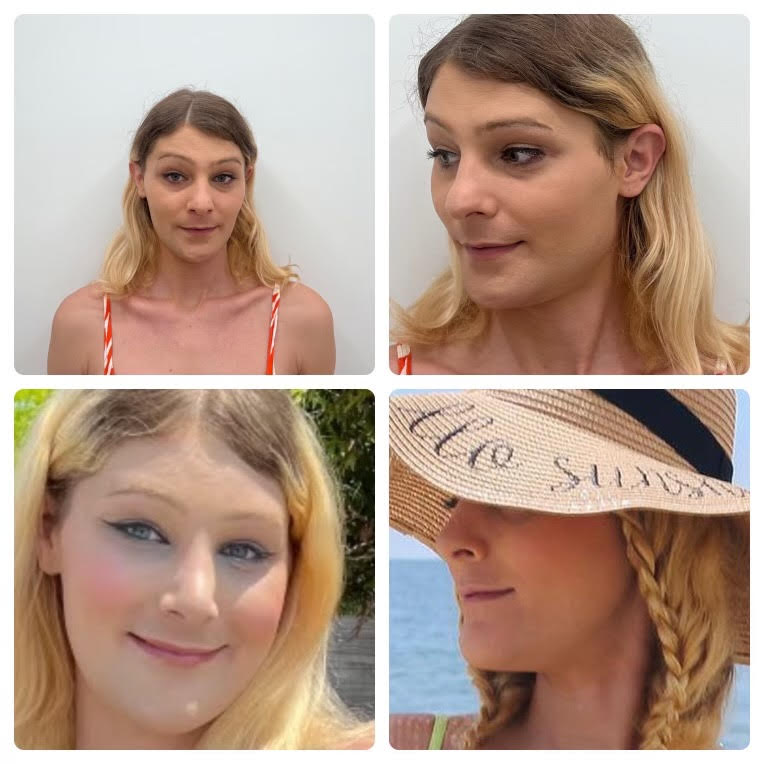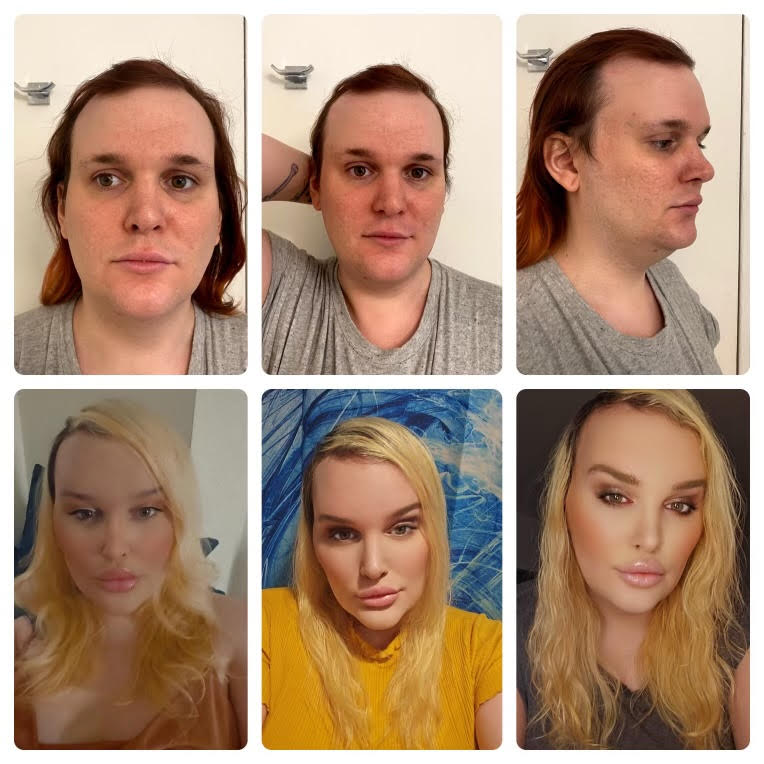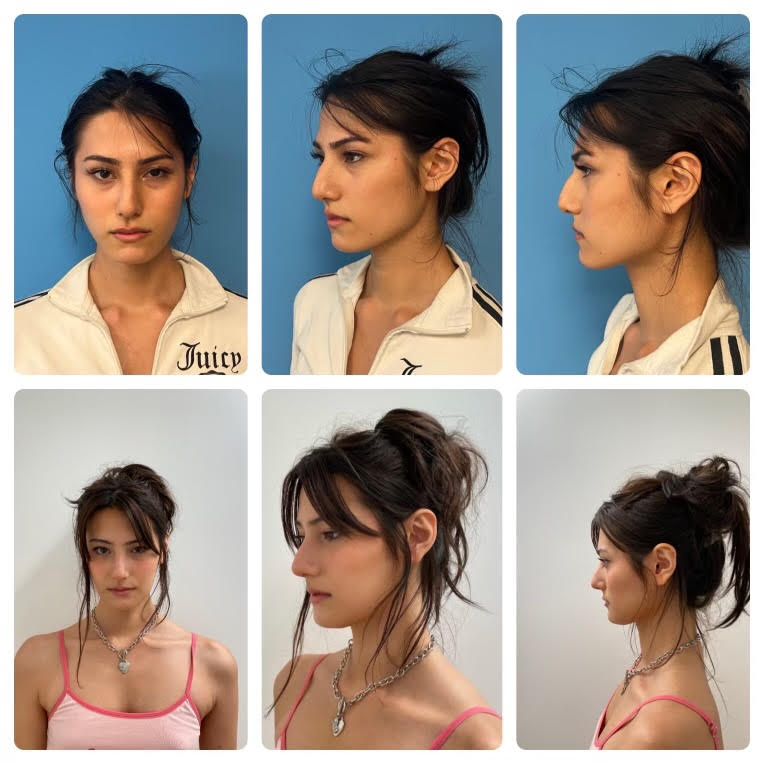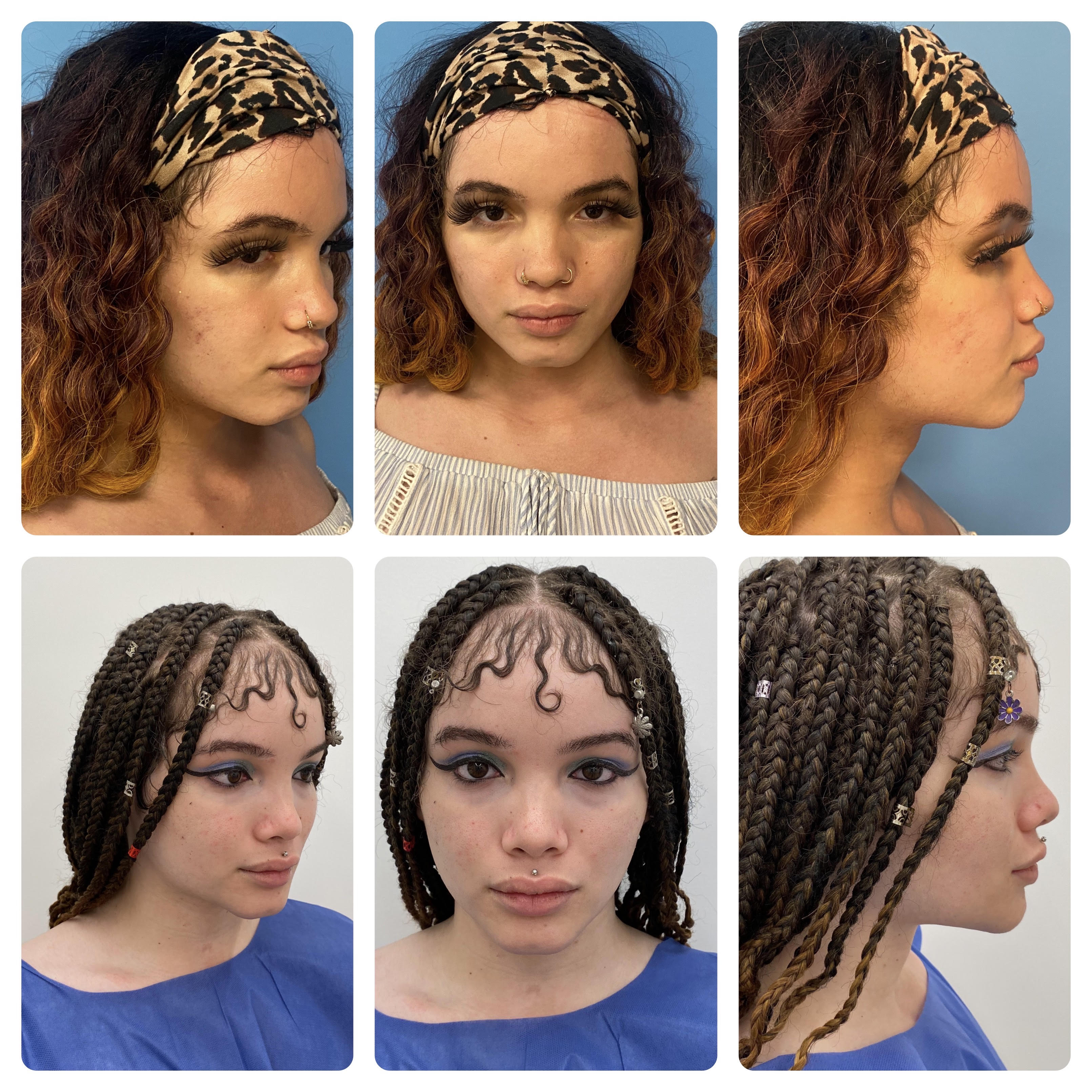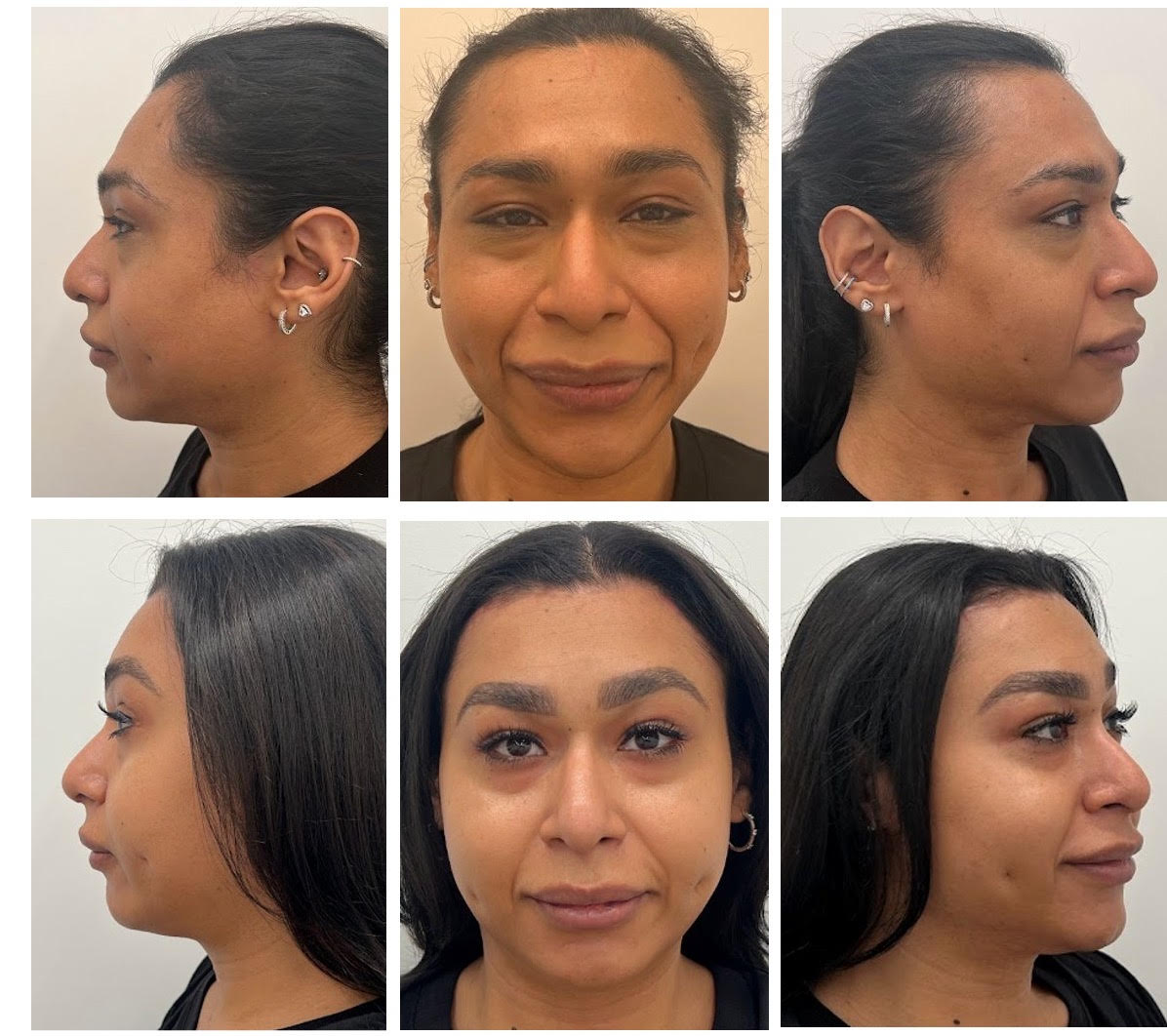 6 weeks post op: hairline advancement, brow lift, forehead reduction, angle reduction, fat grafting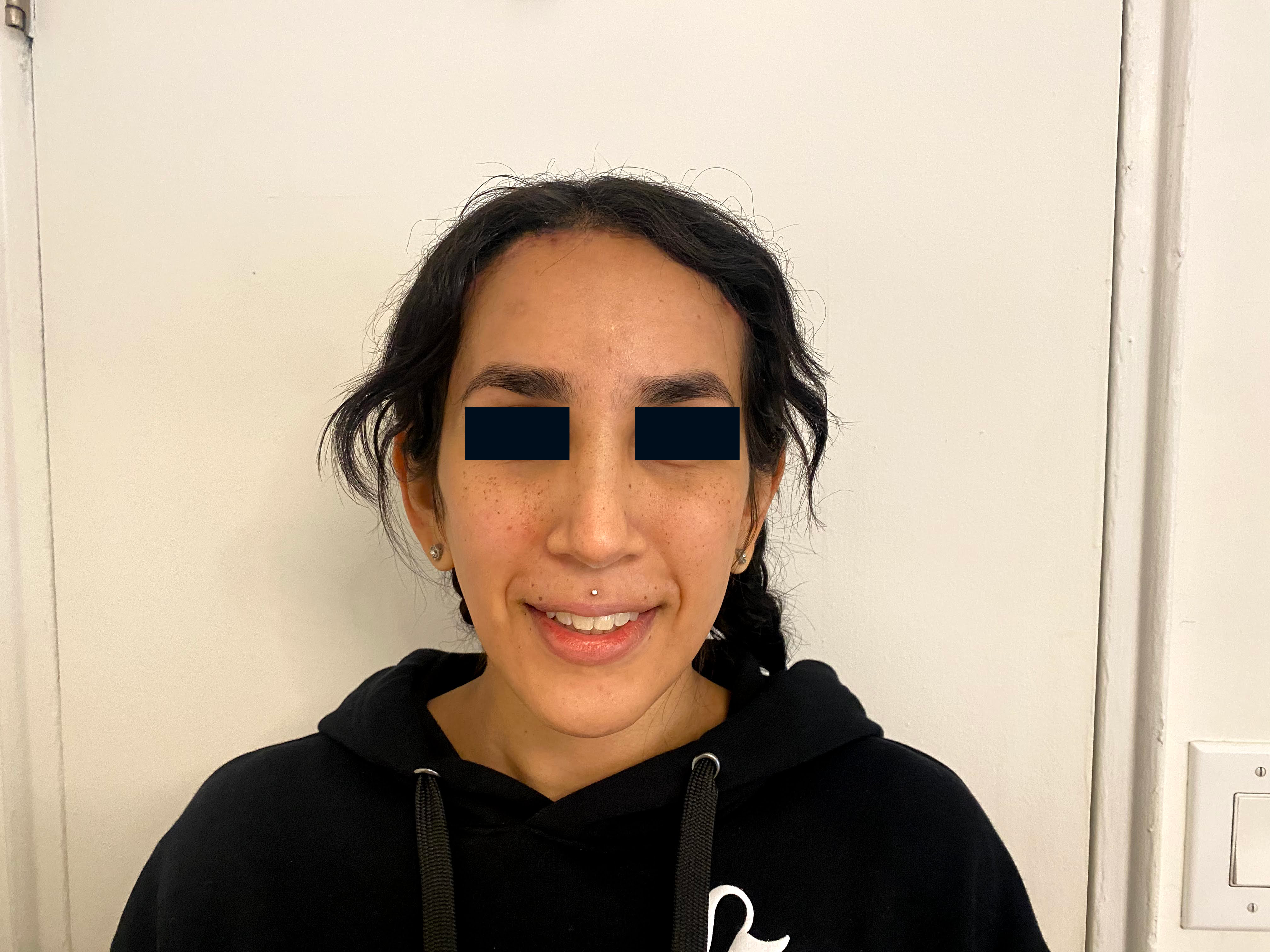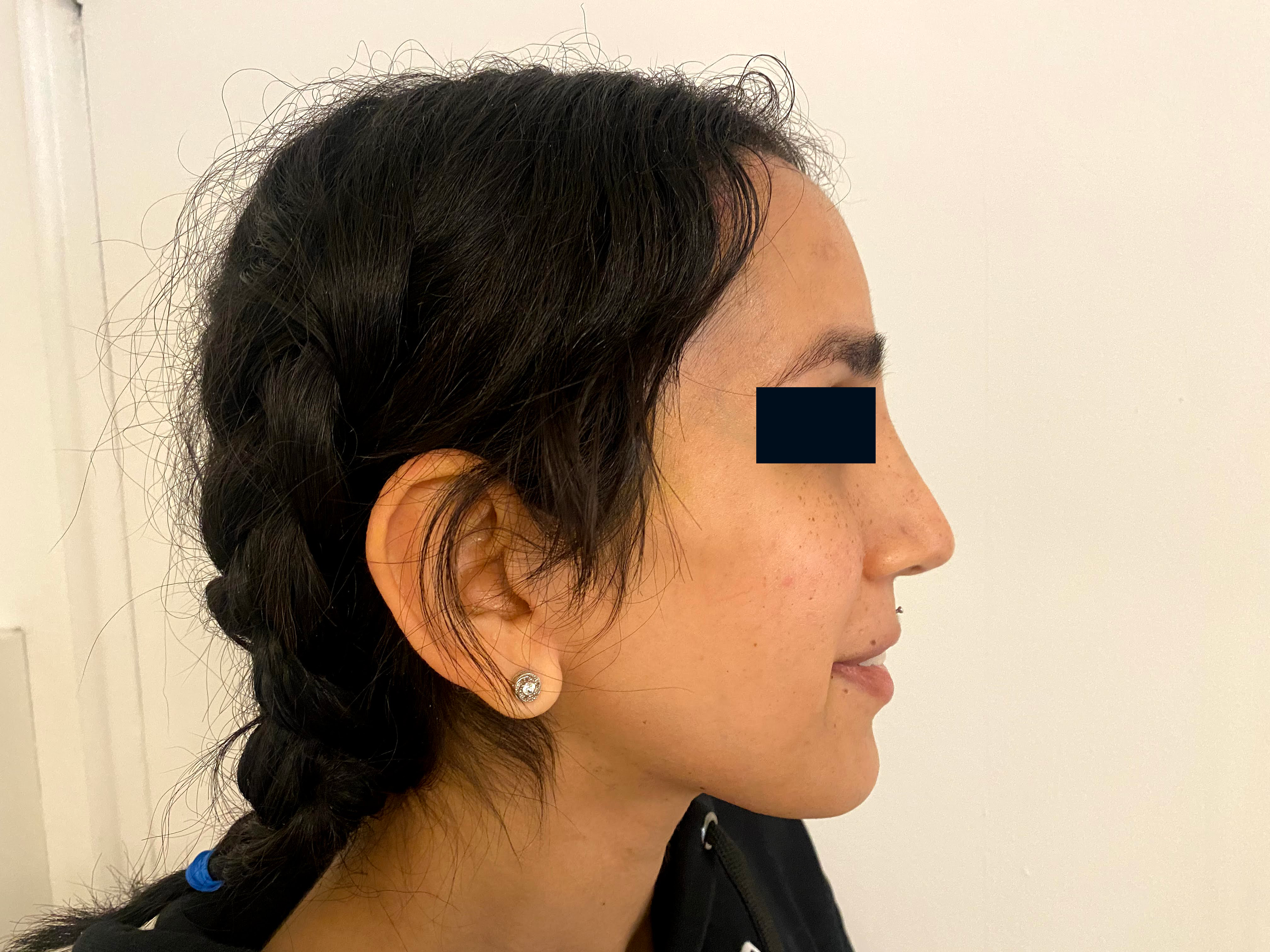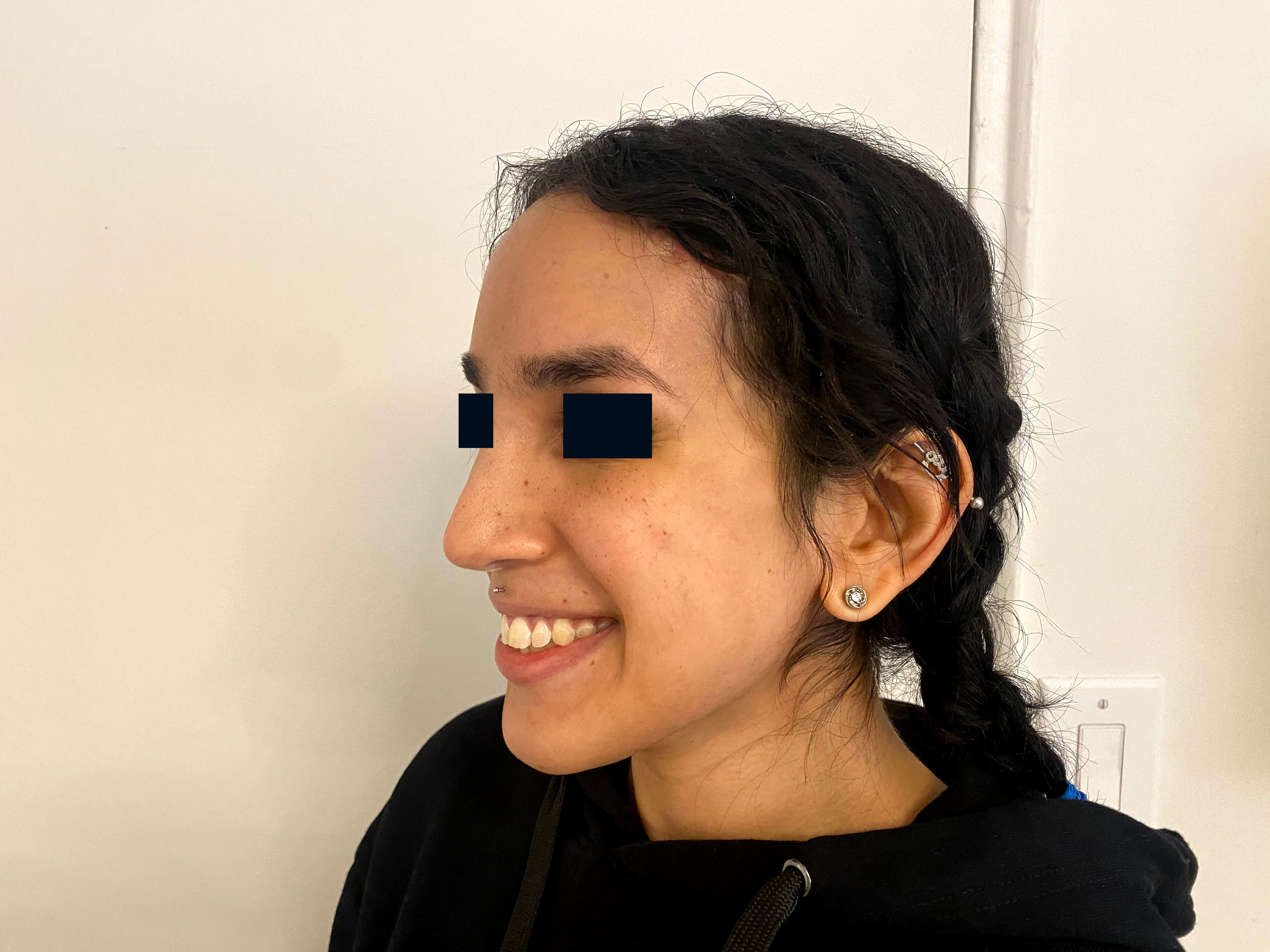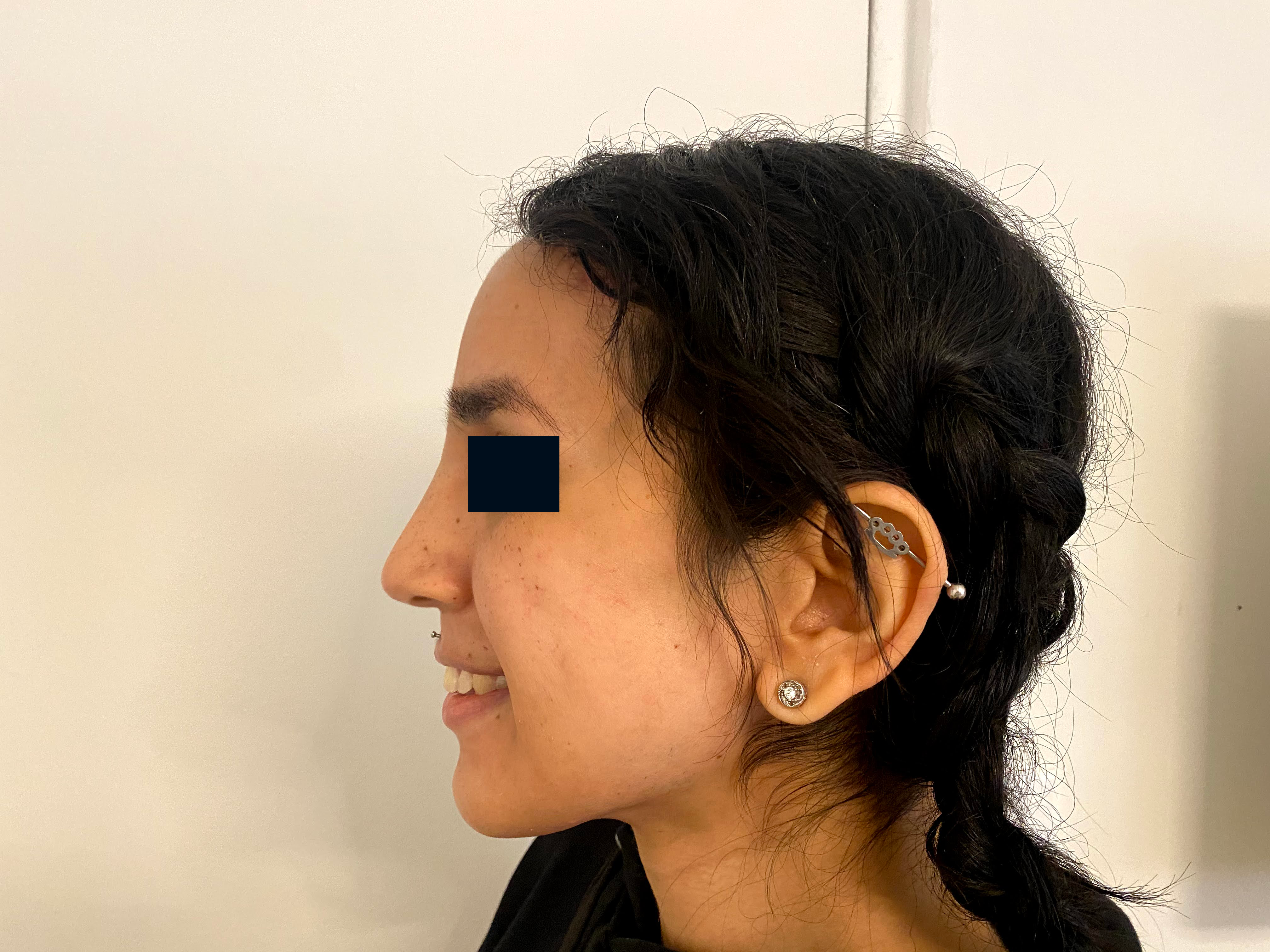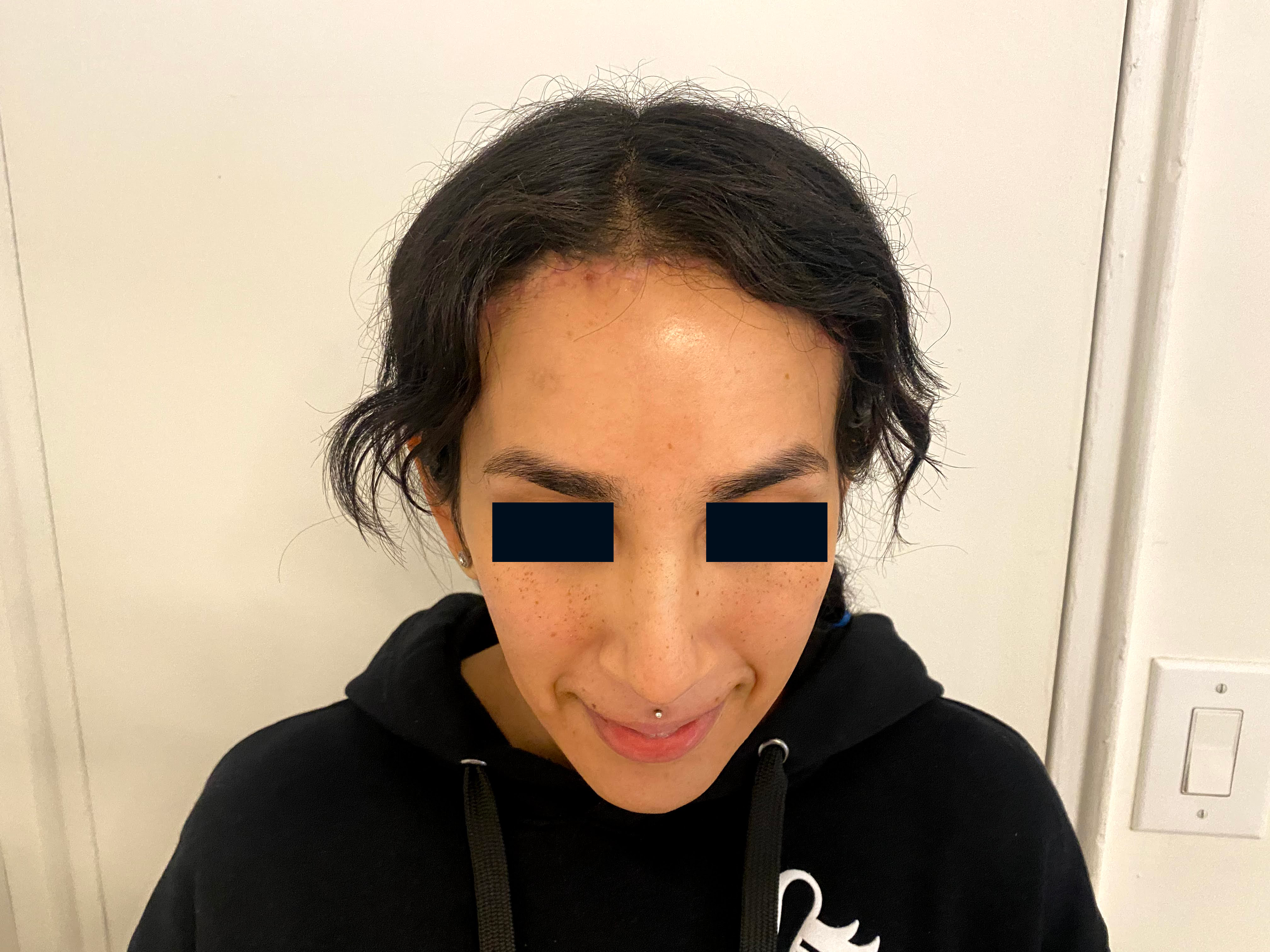 FOR FACIAL FEMINIZATION SURGERY, CALL DR. NICHOLAS BASTIDAS.
Schedule an appointment at our New York, NY, office at (212) 485-0616
FACIAL FEMINIZATION SURGICAL PROCEDURES:
There are a variety of facial gender confirmation surgeries that can reshape your facial appearance to appear more feminine–so you can start loving the skin you're in. Because each person has different features and aesthetic outcomes, one or more procedures might be required to achieve your desired look.
ADAM'S APPLE REDUCTION (TRACHEAL SHAVE)
The tracheal shave is one of the most common feminization surgical procedures. Because the Adam's apple is one of the most prominently identifiable features on the male physique, a tracheal shave can drastically reduce its size to give a more feminine appearance. By surgically reducing the outward prominence of the thyroid cartilage, your throat will appear thinner and flatter.
BROW LIFT (BROWPLASTY)
Although brow lifts are commonly used to reduce signs of aging, they also reconstruct the face to give a more delicate appearance around the eyes. Feminine eyebrows tend to sit higher above the orbital rim and are arched by the sides. By lifting your eyebrows into a higher area, your face is given a more feminine position–that also reduces crow's feet, forehead wrinkles, frown lines and eyebrow furrows.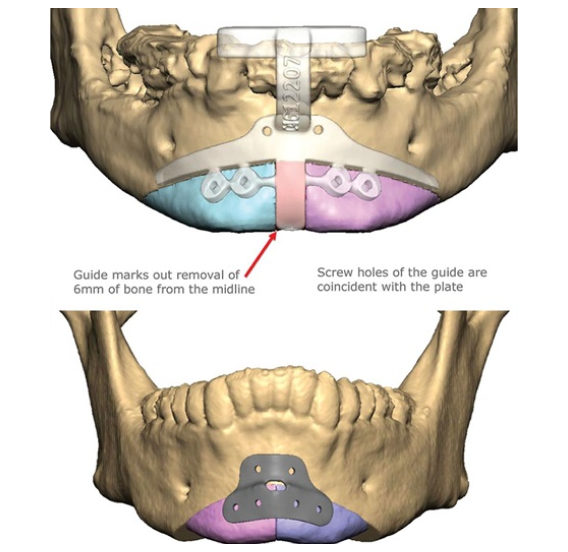 CHEEK ENHANCEMENT (AUGMENTATION & REDUCTION)
Depending on your existing facial features and the desired outcome of your cheek enhancement, the procedure can require either cheek augmentation (insertion) or cheek reduction (removal). Cheek augmentation occurs by inserting implants or injecting fat underneath the skin to create a fuller cheek shape, while cheek reduction removes portions of the cheeks to reduce the width and outward prominence of those features.
CHIN RECONTOURING (GENIOPLASTY)
As with many of the facial feminization procedures, the chin recontouring procedure depends on the initial shape of your chin. Depending on what your features look like prior to surgery, your chin recontouring could include reducing, reshaping or augmenting the shape and size of your chin. This surgery can also eliminate asymmetry within your face–making your features smoother, more harmonious and more feminine. Dr. Bastidas uses stealth incisions inside the mouth to allow for access to the bone of the chin. A more feminine profile can then be sculpted using this technique.
CHEEK ENHANCEMENT (AUGMENTATION & REDUCTION)
Depending on your existing facial features and the desired outcome of your cheek enhancement, the procedure can require either cheek augmentation (insertion) or cheek reduction (removal). Cheek augmentation occurs by inserting implants or injecting fat underneath the skin to create a fuller cheek shape, while cheek reduction removes portions of the cheeks to reduce the width and outward prominence of those features.
FEMINIZING EARLOBE REDUCTION
Feminizing earlobe reduction surgery enhances the shape of earlobes and cartilage in order to make a more symmetrical, naturally feminine appearance. This surgery can be taken independently to reconstruct the desired areas, or as part of the whole facial feminization surgical process. Dr. Bastidas is a regional expert in ear surgery and reconstruction.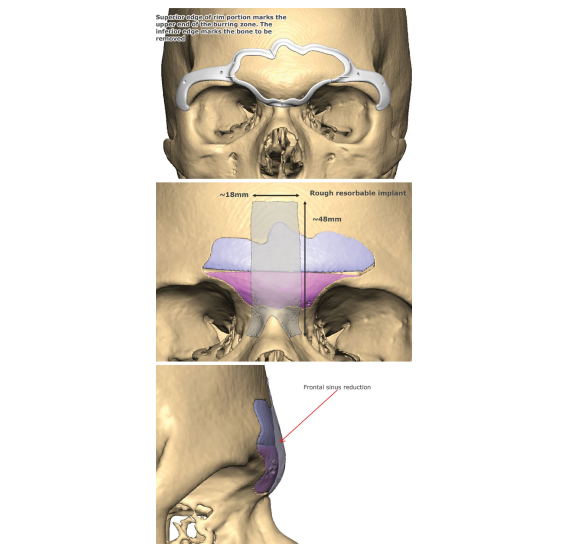 FOREHEAD REDUCTION AND CONTOURING
Another one of the most common facial feminization surgical procedures, forehead reduction and contouring drastically changes the outward appearance of one's face due to the prominence of the forehead. This type of surgery requires extensive attention to detail, since the forehead is key to making other features look natural and proportionate. Using a hairline access incision, Dr. Bastidas can reduce the sloped masculine forehead contour to a more feminine vertical line. At the same time, the orbital rims are reduced significantly to feminize the forehead area around the eyes and soften your features. Dr. Bastidas uses 3D planning to determine the perfect contour and addresses the frontal sinus properly. Resorbable plating systems are used to maintain the new contour during the healing process.
HAIRLINE LOWERING SURGERY
Also known as scalp advancement surgery, hairline lowering surgery involves lowering the overall hairline into a more feminine shape. Because male hairlines are higher on the forehead and recede with age, a lower hairline gives a softer, more youthful appearance on the face. Hairline lowering surgery also helps improve temporal hair loss–more commonly known as male-pattern baldness.
JAW CONTOURING (RESHAPING OR TAPERING)
While male jaws are more broad and dynamic the female jaw is more delicate and refined. Dr. Bastidas can change the shape of the jaw creating a rounder, more delicate shape. This is a common surgical procedure that shaves the lower edge of the jaw bone,resulting in a more slender shape within the muscles. Jaw contouring also aids in facial symmetry, and can help realign physical features through careful reconstructive surgery.

LIP LIFT AND LIP FILLING / CHEEK FILLING
Because the lips are in the center of the face, they are a crucial part to the overall facial feminization surgical process and centering of other facial features. Lip reshaping can occur in three ways: an upper lip lift (upper lip reduction), a lip augmentation (lip filling) or corner lifts (lifting the corners of the mouth).
An upper lip lift improves visibility of the upper teeth by shortening the upper lip–allowing for a more feminine and youthful appearance. Lip augmentations are injections into the lip region that plump or fill the lip, giving them a rounder and fuller appearance. As the name implies, corner-of-the-mouth lifts adjust the ends of the mouth into higher positions, giving your face more range of motion and emotional expression. Depending on the initial shape of your lips and other existing facial features, one or more of these procedures might be required to achieve your desired look. Dr. Bastidas often uses your own fat as a permanent natural filler, at the same time as he augments your cheeks. The tissue above the cheek bones are augmented with fat as well to create beautiful "high cheek bones".
RHINOPLASTY (NASAL SURGERY)
Traditionally, male noses are much larger and wider in appearance. In order to achieve a more feminine look, rhinoplasty can reduce the shape and size of noses by narrowing or altering the nose internally, or by reshaping and moving the nose cartilage into different positions. Along with the forehead and lips, the nose is a prominent facial feature and requires precision to achieve the most desired outcome. For that reason, rhinoplasty is a delicate procedure that requires extensive attention to detail and aesthetic–so thatyour new nose will sit properly and symmetrically with your other facial features. The feminine nasal tip will be refined and sculpted, and more angular as well as projected.
FINAL REMARKS
In the end, we want the best for our patients and work to deliver nothing but the best for our patients. Dr. Bastidas is an active member of the Center for Transgender Care at Northwell Health. We offer a multi-disciplinary approach and incorporate the latest 3D virtual planning technology to deliver accurate, aesthetically pleasing results. Dr. Bastidas' patient navigator, Robin Rivera, is available to answer any questions you may have or to help facilitate an appointment.