What is a Cleft Lip?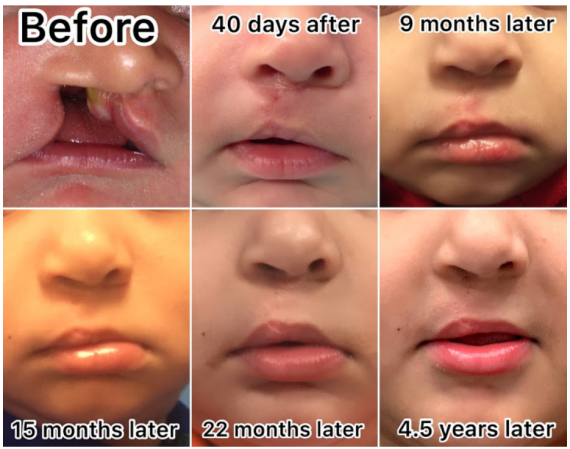 A cleft lip is a common birth condition that occurs when a child is born with a gap or two in their upper lip. This is a result of the tissue in a baby's face not fusing properly while in the womb, which leads to an opening. When the child's cleft lip extends up into the nose, this is known as a complete cleft lip.
Cleft lips pose a problem because they inhibit children's growth, making feeding, speech development, and breathing difficult.
Cleft palate affects the roof of the mouth and occurs when the palate does not completely close. It often extends from the front of the mouth (hard palate) to the back (soft palate). It can occur on either side of the child's mouth but is commonly seen on the left side. Some babies are born with both a cleft lip and cleft palate.
What Causes Cleft Lip?
According to the Centers for Disease Control and Prevention (CDC), cleft lip and cleft palates can be caused by changes to the baby's genes, specific medications (including those to treat epilepsy), which foods and beverages the mother eats during pregnancy (including if she is diabetic, and smoking).
Why Are Babies Born with Cleft Lip?
Babies can be born with a cleft lip as a result of birth defects due to pregnancy and a combination of factors including genetics, medications, and smoking. Sometimes cleft lip can be detected with an ultrasound between the 13th and 20th weeks of pregnancy.
How Common is Cleft Lip?
Cleft lip is considered quite common, affecting 1 out of every 1,000 newborns. It is also estimated that more than 4,400 babies in the United States per year are born with a cleft lip (with or without a cleft palate).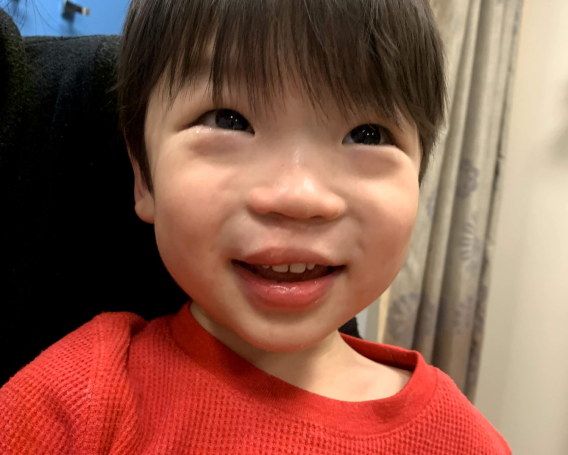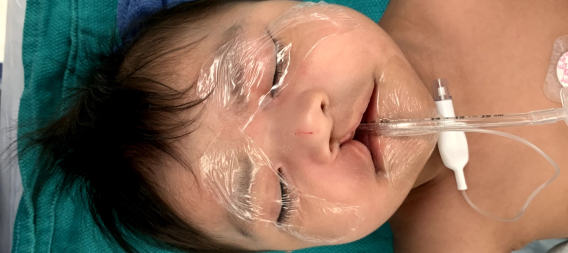 What Is a Bilateral Cleft Lip?
Cleft lips can occur on one side of the face (known as unilateral cleft lip) or both sides (known as bilateral cleft lip). A bilateral cleft lip involves two sides of the lip, often creating a wide nose with a short columella, the tissue connecting the tip of your nose to the base.
When a baby has a bilateral cleft lip, a Nasoalveolar Molding (NAM) appliance is used to better shape the nose and taping is provided to narrow the gap. A bilateral repair is typically performed around 5 months to take full advantage of the molding forces of the NAM appliance and to allow for growth.
Cleft Lip Surgery in NYC
If your baby has a cleft lip, entrust them to Nicholas Bastidas, M.D., for expert and compassionate cleft lip surgery in New York. Our experienced, gentle team can correct the problem and ensure that your infant has the best chance to thrive as they grow.
What To Expect With Cleft Lip Surgery
The goal of cleft lip surgery is to provide your child with a normal appearance and function. Surgery takes place when the baby is three to four months old. While many parents are nervous about their newborn undergoing surgery, you can feel confident that Dr. Bastidas and his team have extensive experience and will do everything possible to keep your baby safe and comfortable. We'll work with you so you know exactly what is going on and what to expect.
Our care team also offers training on feeding for babies with cleft palates and will coordinate any care your child might need before and after surgery. This includes scheduling checkups throughout childhood to ensure your child's face is developing properly.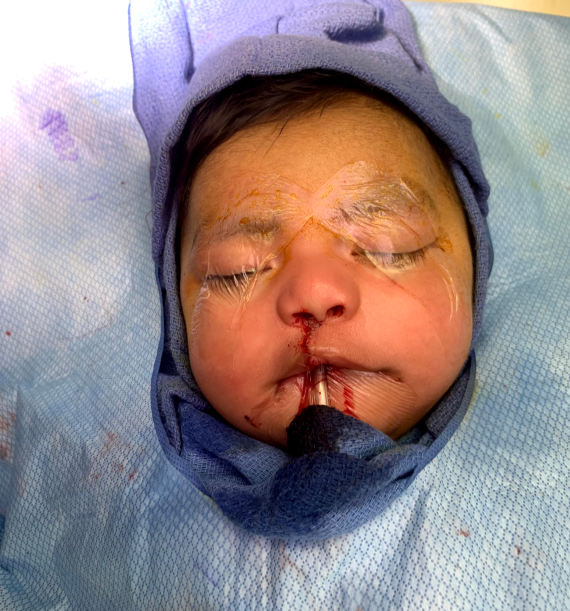 Before Cleft Lip Surgery
In the months leading up to surgery, you and your child will meet with Dr. Bastidas and his team and all your concerns will be addressed.
You will receive a detailed list of instructions from our care staff prior to your child's cleft lip surgery. This list will also include which foods and drinks they need to avoid the day before the procedure.
We are currently requiring COVID-19 testing 72 hours before any cleft surgery.
During Cleft Lip Surgery
Dr. Bastidas' cleft lip surgery technique is a result of having spent decades studying unilateral and bilateral cleft lips. His approach is a combination of art and science, in order to optimize the surgical outcome. It is a straightforward surgery that will take approximately two hours.
You will be able to bring your baby home that same day. Dr. Bastidas never uses any physical restraints for your child post-operatively. Additional support for the nose may be provided during the procedure.
Step 1
Anesthesia
Your baby will be given general anesthesia in a pediatric operating room with the best pediatric staff. Since Dr. Bastidas can conduct the cleft lip and nasal repair within two hours, this will minimize your child's exposure to the general anesthesia, which recent studies have found might be harmful to children in operations lasting longer than three hours. Local anesthesia is also administered prior to making any incisions. This serves as a direct nerve block, which significantly reduces the amount of general anesthesia necessary. Your baby will not feel any pain during the cleft lip surgery.
Step 2
Incision
For cleft lip surgery, the muscle of your child's lip is repositioned to create a natural lip line. Dr. Bastidas restores the three layers of the upper lip and the skin, as most cleft lips are missing parts of all three layers. The incision is made as a back-cut across the lip/nose junction, placing the scar in a less visible location. To add fullness to the lip, Dr. Bastidas performs a vermillion Z-plasty, preventing the vertical line from appearing when your child smiles.
Step 3
Closing the Incision
We use dissolvable stitches to close the incision, which are then reinforced with surgical glue. Tape will be glued over the incision to prevent your child from touching the area and therefore, to promote healing. The result is a pain-free post-op visit with minimal scarring. Arm restraints are not used, as these are not helpful and tend to be uncomfortable for your baby.
Step 4
Cleft Lip is Corrected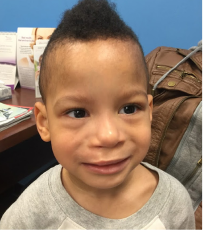 During the lip reconstruction, the gender of your baby and racial makeup is taken into consideration. The goal of the surgery is to provide your baby with a normal, healthy lip appearance and function, and with minimal scarring.
After Cleft Lip Surgery
As a parent, you will be given our cell phone numbers and email addresses so that you can easily communicate with our team following your child's cleft lip surgery. Our care staff will also provide you with detailed instructions before you leave the hospital. These instructions will tell you everything you need to know, including how to care for the surgical site, specific feeding instructions, and any specific issues to monitor.
Your child will need to avoid straws, utensils, and pacifiers for several days. They can drink any liquid they want, but food needs to be smooth (a purée consistency) and fed from a cup or bottle. For example, yogurt, pudding, and any foods placed in a blender are acceptable.
As a result of Dr. Bastidas' pediatric cleft repair expertise, your child will not require prescription pain medications. You will be sent home with only Tylenol or Ibuprofen for pain control, as that is all that is necessary for your child's wellbeing and recovery.
Follow-up appointments from cleft lip surgery occur at 1 week, 1 month, and 3 months after the procedure for evaluation of healing and scar formation. We begin an aggressive scar massage treatment and apply silicone scar cream at the 1 month follow-up visit. Additionally, we prefer to see our patients once a year after to monitor their growth and evaluate the need for any minor revisions if necessary.
Call the surgeon immediately if you notice any of the following:
A fever greater than 101.4°F
Difficulty breathing with pale, blue, or gray skin
Foul-smelling drainage from the scar or nose
Bleeding from the scar or nose
Dehydration which typically appears as not urinating often enough and lack of energy
How long does cleft lip surgery take to heal?
Cleft lip surgery typically takes 3 to 4 weeks to heal. Your child's mouth will likely be swollen for the first two weeks after the procedure. The incision from the procedure will initially be pink or red and over the course of several months will fade.
How long does cleft lip surgery take to heal?
Cleft lip surgery typically takes 3 to 4 weeks to heal. Your child's mouth will likely be swollen for the first two weeks after the procedure. The incision from the procedure will initially be pink or red and over the course of several months will fade.
Why Choose Us
Dr. Nicholas Bastidas' goal is simple - to be the best cleft surgeon for your child. He corrects the cleft problem by using a gentle, experienced approach to cleft lip reconstruction.
Dr. Bastidas is a Board Certified Plastic and Reconstructive Surgeon who specializes in the treatment of pediatric cleft repair and craniofacial abnormalities. He is a native New Yorker and is fluent in both English and conversational Spanish. As a graduate of the prestigious New York University (NYU) Medical School, he received his Medical Doctorate (M.D.) with distinguished honors in cell biology research after defending a thesis on vascular stem cell biology. He was then accepted into the NYU combined Plastic Surgery program (an accelerated six-year residency) where he performed reconstructive and aesthetic surgery at NYU Langone Medical Center, Bellevue Hospital, and Manhattan Eye and Ear Infirmary. He then went on to complete an additional year of subspecialty training (fellowship) in Craniofacial and Cleft Surgery at the Children's Hospital of Philadelphia and Hospital of the University of Pennsylvania.
To date, he is the recipient of four research grants, including one from the National Institute of Health. He is the author of over 31 peer-reviewed publications and has presented his research at national and regional plastic surgery meetings. Additionally, Dr. Bastidas is a volunteer surgeon with the international organizations Operation Smile and Smile Train, and has attended several surgical missions providing cleft and craniofacial surgery to impoverished children and adults.
Dr. Nicholas Bastidas' Expertise in Pediatric Cleft Repair Surgeries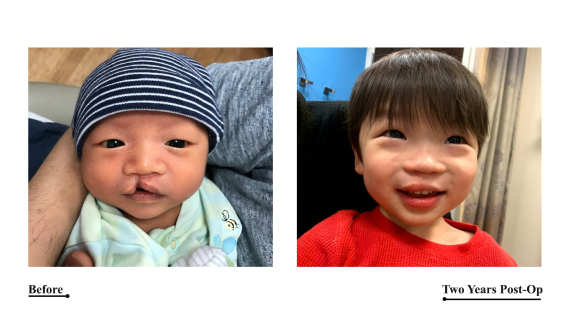 The patient above underwent repair of a unilateral cleft lip by Dr. Bastidas. The before and two year post-operative results are shown. We were able to restore his beautiful smile and offer a minimal scar that is well hidden in an anatomic landmark (philtrum of the lip). The surgery was 90 minutes and he went home the same day only needing tylenol or ibuprofen for pain control.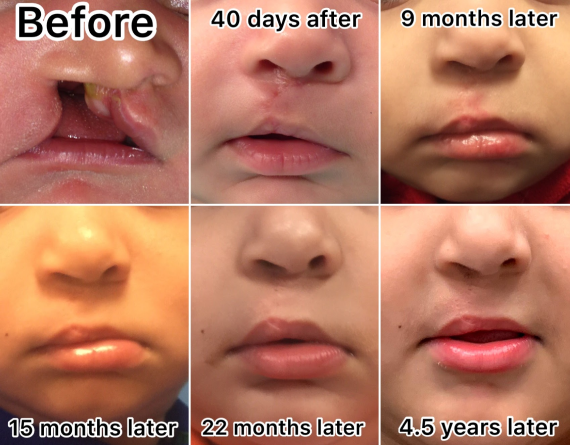 In the above series of photos you can see the timeline for how the cleft lip scar will mature over time. Dr. Bastidas uses state-of-the-art scar treatments to help minimize scarring which might include using silicone gels, steroids, and laser therapy.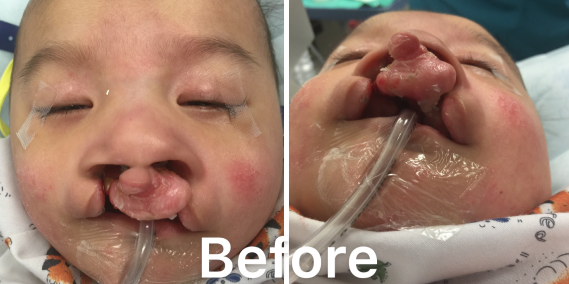 A cleft involving both sides of the lip (bilateral) can be a difficult cleft lip to reconstruct. In this beautiful boy we were able to achieve a highly satisfactory result, restoring overall facial balance and enabling him to smile.