Moles are growths on the skin and tend to be very common. Patients choose to get moles removed for a variety of reasons. When moles are non-cancerous, they do not necessarily need to be removed, but oftentimes patients will prefer to have them removed due to cosmetic reasons.
When moles are not yet cancerous but have the potential of becoming cancerous, patients sometimes choose to have them removed to protect their health. Dr. Bastidas and his team offer several procedures for effectively removing non-cancerous moles.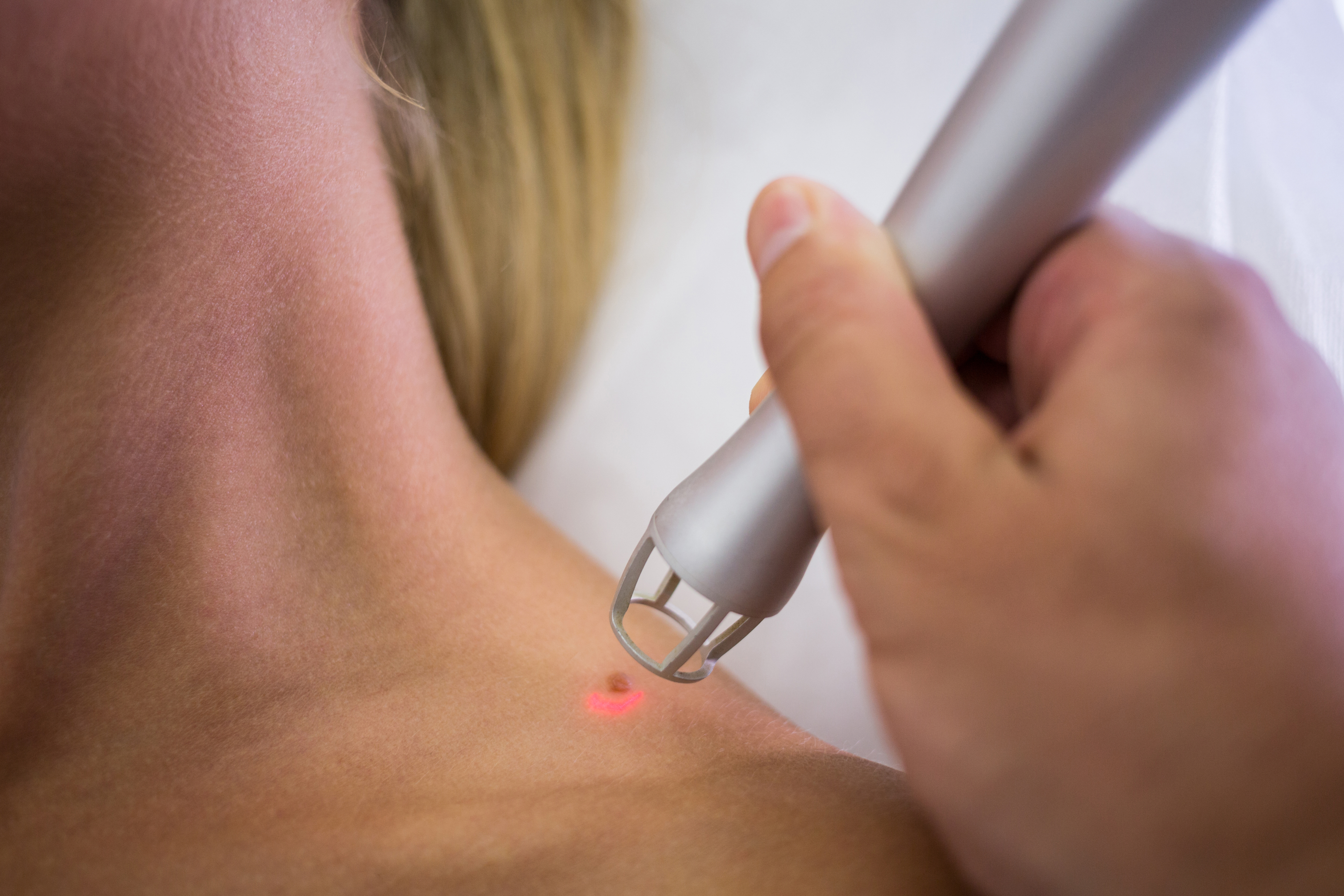 Mole Types
There are three primary types of moles, which include:
Flat Moles

These are moles that occur on the skin as a dark spot. They are typically very small.

Raised Moles

These moles tend to go beneath the skin's surface and can be a variety of colors and sizes.
When Should I Get A Mole Removed?
If your mole is non-cancerous (benign), you might decide to have it removed for cosmetic purposes. However, if you have a mole that is changing in color, size, shape, or is bleeding, it is recommended you have the mole inspected.
What To Expect During Your Mole Removal Appointment
During Your Consultation
During your consultation. Dr. Bastidas will examine your skin and identify any moles that might need to be removed. He will thoroughly explain the removal process to you and answer any questions you might have about the procedure.
During Your Mole Removal
The mole removal procedure typically takes less than 30 minutes. Dr. Bastidas will administer a local anesthetic to the area where the mole is being removed so that there is no discomfort during the process.
Mole removal is typically a very straightforward, simple procedure. There are three ways the mole can be removed, which will depend on the specific situation:
Shaving: Shaving the mole can be performed if the depth of the mole is considered to be superficial. No sutures are required.
Laser Treatment: If the mole has a depth where shaving is not possible, the mole will be removed with a laser that destroys the mole's tissue. Sometimes 2 to 3 treatments are required, depending on the size of the mole.
Excision: Surgical removal of the mole might be required depending on the mole's depth beneath the skin's surface. If laser treatment is not possible, then surgically removing the mole is the next option. Dissolvable sutures are used in this procedure.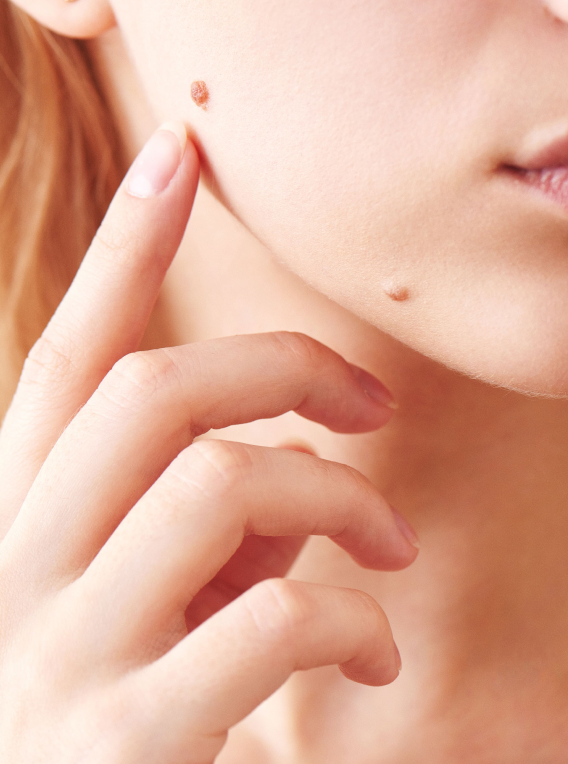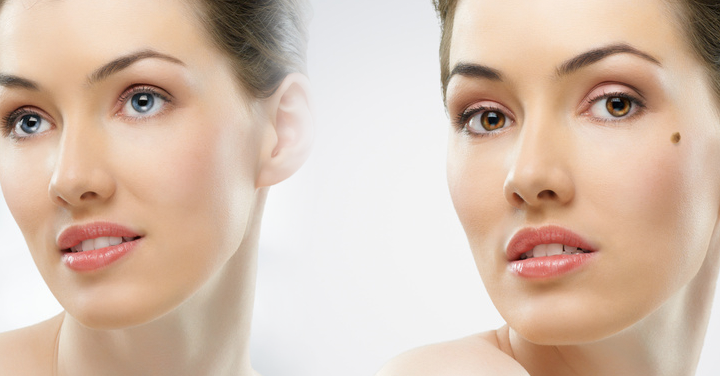 After Your Mole Removal
Recovery is fairly quick following a mole removal and the skin typically heals within 1 to 2 weeks following the procedure. If laser treatment or shaving were performed, a scab will form and fall off within this timeframe. If the mole was surgically removed, the sutures will dissolve within two weeks.
It's important in the two weeks following your mole removal to keep the area clean and wear SPF on the area, in order to protect it from the sun. These after-care steps will help the area to heal properly.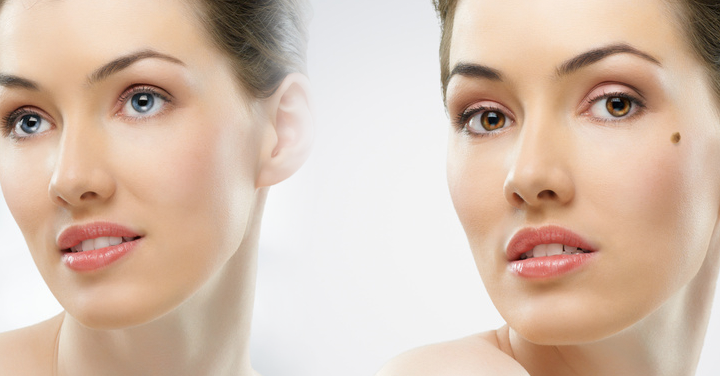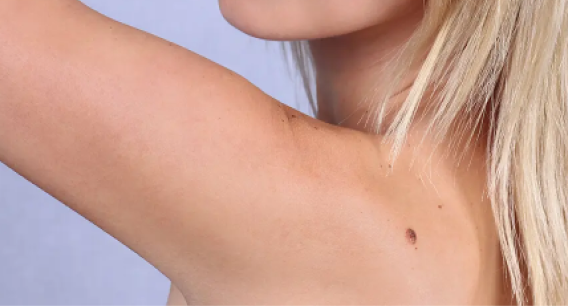 Does Mole Removal Leave a Scar?
Mole removal oftentimes does not leave a scar from laser treatment or shaving. With surgical removal, Dr. Bastidas is careful to make the smallest incision possible and provides specific post-procedure instructions to care for the incision to help minimize the appearance of any scarring.
About Dr. Bastidas: Mole Removal Plastic Surgeon
Dr. Bastidas is a Board Certified Plastic and Reconstructive Surgeon and performs the latest in mole removal procedures. He has been providing mole removal and similar aesthetic and reconstructive procedures since 2005. Dr. Bastidas is a native New Yorker and is fluent in both English and conversational Spanish.
As a graduate of the prestigious New York University (NYU) Medical School, he received his Medical Doctorate (M.D.) with distinguished honors in cell biology research after defending a thesis on vascular stem cell biology. He was then accepted into the NYU combined Plastic Surgery program (an accelerated six-year residency) where he performed reconstructive and aesthetic surgery at NYU Langone Medical Center, Bellevue Hospital, and Manhattan Eye and Ear Infirmary.
To date, he is the recipient of four research grants, including one from the National Institute of Health. He is the author of over 31 peer-reviewed publications and has presented his research at national and regional plastic surgery meetings.
For compassionate, state-of-the-art care, call Dr. Nicholas Bastidas.
Schedule an appointment at our
New York, NY, office at (212) 485-0616 .
NYC Mole Removal: FAQs
The below questions are some of the most commonly asked questions we receive from patients. If you have additional questions, please feel free to contact us.