After facial feminization surgery procedures, patients are eager to return to their daily activities and routine. From working out to returning to their jobs and participating in social activities, each individual who receives FFS is always looking forward to beginning this next chapter in their new life.
Recovery from any FFS procedure is always on a sliding scale - It typically takes most patients approximately 2 to 3 weeks to begin feeling great, when a significant amount of healing takes place. However, it takes approximately one full year for complete healing to occur. That being said, patients can still begin to gradually incorporate their normal daily activities back into their routine typically around 2 weeks following the procedure. Of course, the exact amount of time it takes for a patient to fully recover will depend on their overall health, medical history, and the specific gender-affirming procedures that were performed.

Here is a general summary of what to expect during an FFS recovery: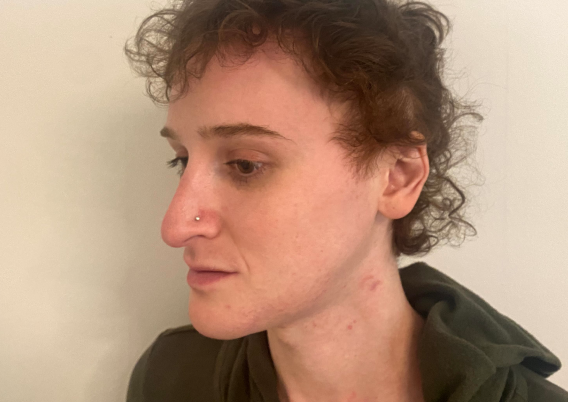 FFS General Recovery Stages
Once a patient leaves the facility after their FFS procedure, they are provided with specific post-op instructions that contain detail on wound care, medication management, and any other necessary information for a healthy recovery. The goal during all stages of recovery is for patients to heal properly with minimal levels of discomfort.

Again, the exact recovery time will vary for each patient, but it generally occurs in the following stages:
24 to 48 Hours Following Surgery: The first one to two days require patients to have a diet primarily of liquids. Patients stay in the hospital for at least one night and before leaving to return home, a surgical drain is removed and bandages are changed.

1 to 2 Weeks Following Surgery: During this recovery period, patients will need to get plenty of rest. Rest is key for a successful recovery. To help with comfort levels, patients are prescribed medications for up to 2 weeks (or occasionally longer, depending on the procedures performed). It's typically recommended patients take Extra Strength Tylenol, Ibuprofen, or a similar over-the-counter medication.

Sometimes an additional steroid medication will be given to help reduce pain and swelling. Patients are instructed to sleep with their head elevated during this time period and will wear a supportive garment around their head and chin.

2 to 6 Weeks Following Surgery: Patients can typically return to work at the 2 week-mark. Bones and tissue begin to heal during this timeframe, and rest is still very important, even if the patient has returned to work. Many patients find it helpful to gradually ease back into their work schedule within this 2 to 6 week timeframe.

Patients can expect scarring to become red or raised and then begin to flatten. Any numbness might start slowly improving. Dissolvable sutures will fall out during this period.

More Than 6 Weeks Following Surgery: Upon instruction from Dr. Bastidas and his team, patients can continue to slowly incorporate activity back into their routine.
Facial Feminization Surgery with Dr. Bastidas
Dr. Bastidas is a leading surgeon of Facial Feminization Surgery in NYC and has been performing FFS procedures for more than a decade. He is an active member of the Center for Transgender Care at Northwell Health and incorporates the latest 3D virtual planning technology into every procedure. Dr. Bastidas is also a board-certified plastic surgeon who is fellowship-trained in craniofacial surgery and the Director of the Advanced Facial Trauma and Reconstruction Program at North Shore, Manhasset.
His years of experience result in a multi-disciplinary approach with an aesthetically pleasing feminine appearance that looks natural.
For facial feminization surgery, call Dr. Nicholas Bastidas.
Schedule an appointment at our
New York, NY, office at (212) 485-0616.
Facial Feminization Surgery: FAQs
The below questions are some of the most commonly asked questions we receive from patients. If you have additional questions, please feel free to contact us.